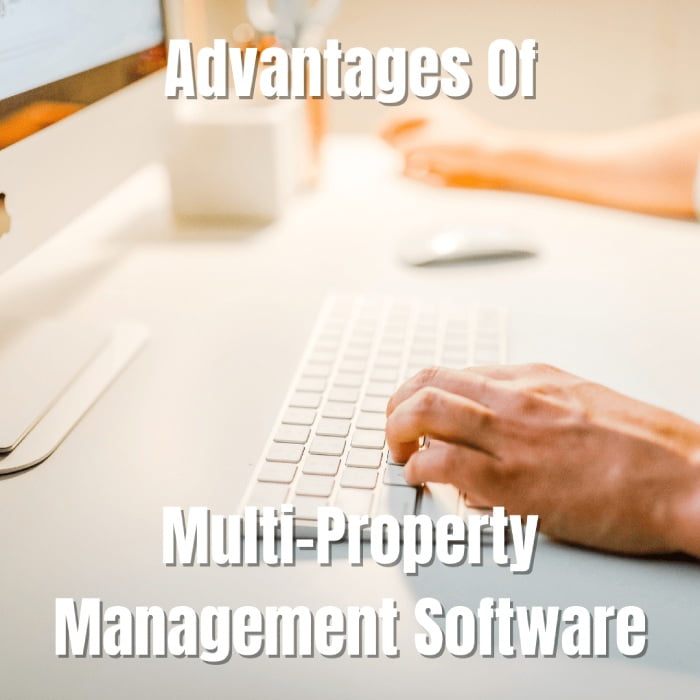 Multiple-property management software integrates technology tools to simplify property management tasks. It allows landlords, multi-families, and single-family buyers to effortlessly manage various properties and meet responsibility management standards within one central system. 
Property owners can often get away with manually managing a single property, but as they grow their portfolio, they must start using a multiple properties management platform.  
Benefits of Property Management Software
Property management software can provide several key benefits to landlords and property owners alike, including:
Management & Maintenance
Multi-property management software allows landlords to keep track of maintenance requests more efficiently to maintain properties safely and functionally. Landlords can also track work orders and assign workers. 
Accounting
These platforms can easily track payments, general ledgers and generate financial reports to visualize the state of property finances. With such a system, a property owner can immediately know when one of their properties starts losing money and create a plan to sell, raise rents, lower costs, etc. 
Monitoring Data
Such systems allow owners to maintain tenant information, including rent payments, contact information, and lease dates. Using lease tracking can automate several leasing processes from prospecting to move-out.
Portal for Tenants
Manually paying rent is a hassle for both you and your tenants. Using these platforms, tenants can pay rent, request maintenance, and connect with landlords at any time. 
Data Security
This software enables property managers to safely store sensitive information about their tenants, such as credit reports and lease agreements, in a secure environment. 
Additional Software Property Managers May Need 
Today's property management software enables you to perform virtually any daily task. However, as you grow your property portfolio, you may want to integrate them with other tools like the ones outlined below: 
A Marketing Automation System
A property manager with an extensive portfolio may need some extra help advertising rentals. Marketing software can help manage email, social media, and text campaigns to reach a wide swath of prospective tenants. 
In addition to tracking rent payments, maintenance, and inventory costs, landlords can create realistic forecasts and budgets to maximize profits.
Software Pricing Tips
When choosing the right multi-property managing software for your business, you need to understand how the majority of these programs price their platforms. Pricing is most commonly determined by:
The number of units you manage

The number of applications you receive

System implementation requirements
Most vendors charge per unit, per month. However, many have minimum monthly costs regardless of how extensive your portfolio is. 
Landlords should also consider the cost (both time and money) of setting up the software and teaching themselves how to use it. Most of the software available offers training videos to help walk landlords through the system but sitting down to learn this new program takes time away from managing the properties yourself. Calculating one's opportunity cost is essential when implementing a new system. 
Buyer's Guide
Check for a system that runs on the cloud and uses cloud software that makes data storage and security a lot more efficient and secure.
Beware of hidden costs by finding out the one-off and recurring charges for the software and any features not included in your subscription.
Compare the costs to your existing costs by researching the total cost of each potential subscription. Additionally, find out how the onboarding process works, including the available options.
It is also essential that the software is compliant with state or territorial laws, such that a trusted external auditor would recommend it.
FAQ's
How Does Property Management Software Work? 
The best software includes tools for managing rental properties, tenants, financial reports, and reconciling bank accounts.
How much does property management software cost?
On average, buyers can expect to spend anywhere between $1,000 and $5,000 per year with some volume discounts. The cost of enterprise-level software typically ranges between $8,000 and $20,000. Again, a property manager or owner needs to determine the value of the time saved utilizing one of these systems to the overall cost to determine if the investment makes sense. 
What are the ways property management software can help me market my property?
Property managers face a challenging task when it comes to marketing vacancies. These days, systems come with features for marketing, branding, search engine optimization, integration of social media, and managing full marketing campaigns.
Though software won't immediately solve all your operational problems, it can significantly ease the burden of your daily tasks. If you are overwhelmed with managing all of your properties, consider purchasing multi-property software to help.